When it doesn't go to plan, it doesn't mean it's a failure
As a general rule I plan my sunrise shoots. There are a few things I need to do to make one happen. Firstly is make sure it fits in with my family's routine on that particular day. I have two boys in school plus my wife Kim works a 24/7 roster at the local hospital.
This means for me a planned sunrise can happen 1-2 times a week only, fact is, in reality it happens far less than I would like. The reality of running a small business means I am often busy with other tasks in the business.
So when I do make it out the door, usually by about 3:30am I have made arrangements with my family, researched my location and have a game plan. I have chosen a specific spot using google maps and a couple of apps that can show me where the sun and moon will be in my shot. Finally, if on the coast I know what the tide will be doing on that particular day.
I am often visiting a specific location for the very first time, arriving in the early hours in the dark.
My camera kit these days is quite compact and includes my camera, 2-3 lenses, spare batteries and cards, a torch or two, a few odds and ends plus my trusty tripod.
All that planning can and does come to nothing at times, rarely I admit, but there are days when I will invest a few hours in shooting and travel time to come home with not a single image that is worthy of sharing with you.
My goal from any shoot is one image, one that you will love, share with your friends and want to own.
On a good day I get that one, a great day is two but sometimes I get my mind blown and get three, four, five or even six.
But, with all the planning we can sometimes come home with something completely unimagined that is just beautiful.
On this day we had a sunrise that just didn't happen. Heavy cloud on the horizon made the sunrise just plain BLAH!.
However, I am a patient man. After standing still for 2 hours already I hung in for a little longer. My patience was rewarded with two images, both are popular but poles apart.
The first "Redhead Beach Dawn" captured 25 odd minutes after sunrise. For me this is pure Newcastle, the beach, sunrise, surfers and a coal ship all come together in a beautiful image.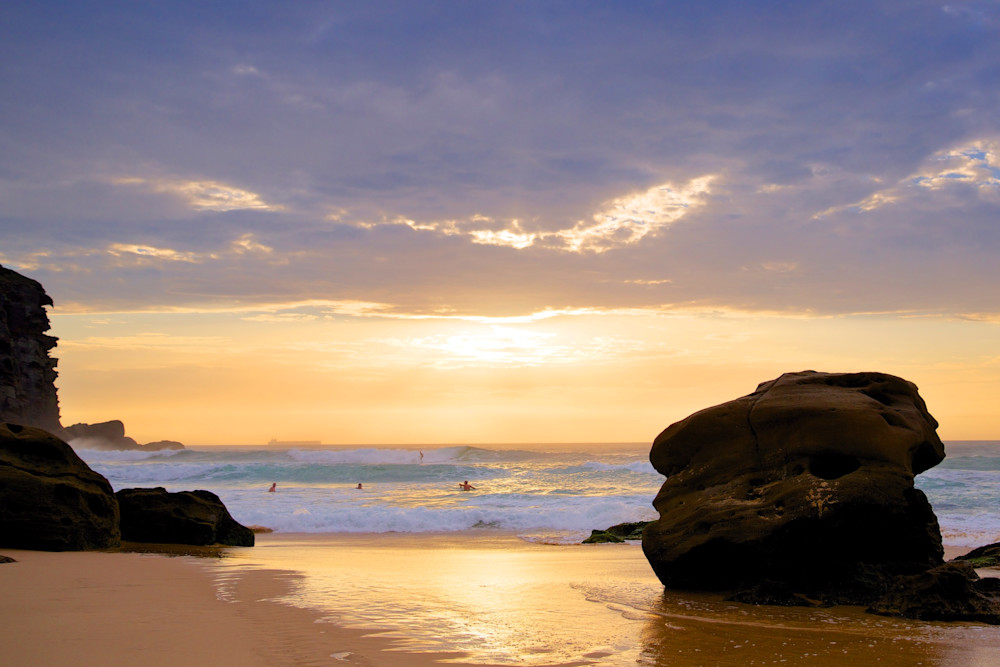 Finally, a little later and a slight change of location became "Serene Stones". I named it Serene Stones for the calmness it brought me personally when I get lost in the image. It is beautiful and in fact was one of our first ever images presented by us as a glass print. It is simply stunning on glass.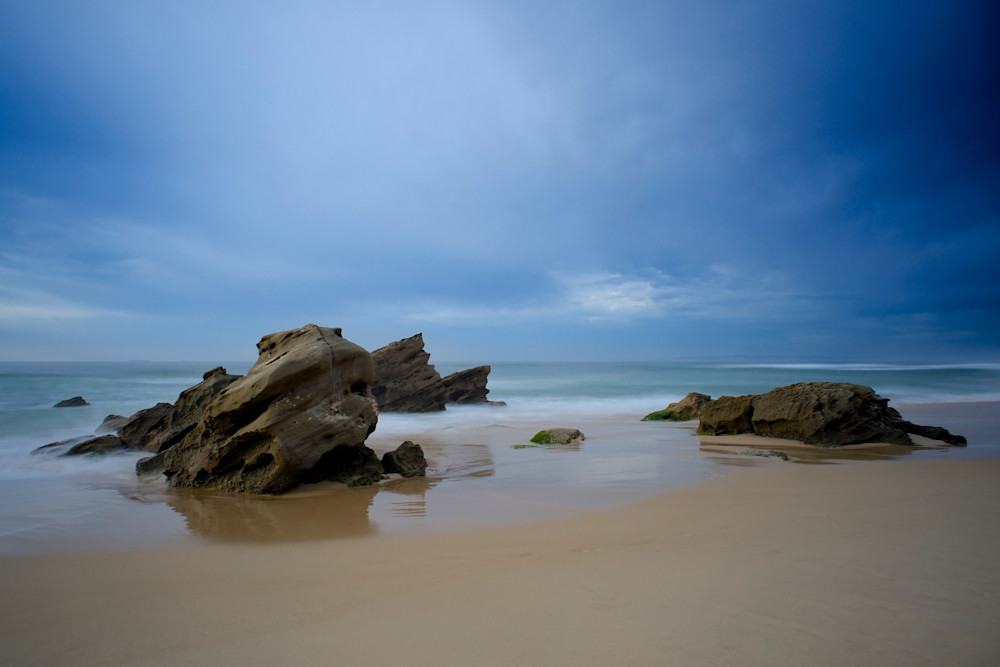 The lesson...
Lots of planning can go into any activity as a creative or a business owner. It won't always go to plan so you can either roll with the punches, be patient and create new opportunities or you can get upset, pack up and go home. It's your choice.
You can invest in your very own Serene Stones today.
Have a wonderful week
John
Inspire | Live | Travel
PS You can check out the rest of my Newcastle Hunter Region Collection here.