The thrill of holding a new painting by Natalie Jane Parker in my hands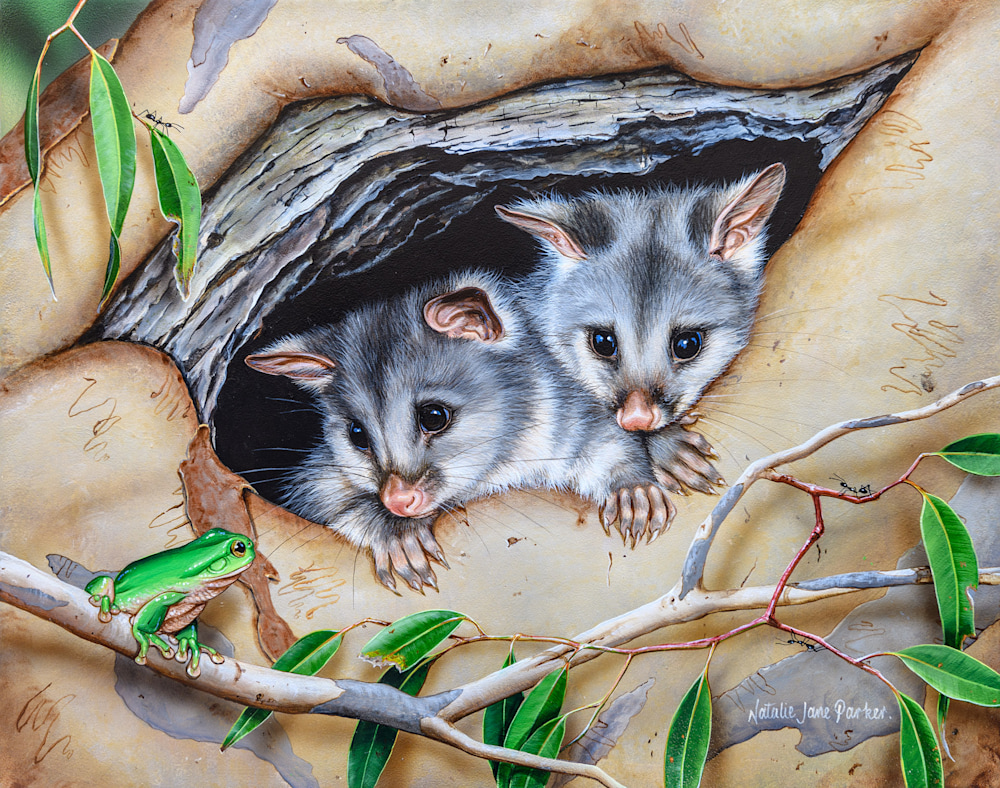 One of the greatest pleasures I have as an artist is to work with other artists. The moment I look forward to is when I first get to hold in my hands the latest stunning creation by Natalie Jane Parker.

I have known Natalie for many years now and I never stop being in awe of her talent, the life she brings to Australian wildlife leaves me breathless.

This week we introduced 4 new works by Natalie into our collection and I thought we should take a moment away from my photography to focus on Natalie's stunning paintings.

Our partnership as artists is a couple of years old now but in the last year we have begun selling Natalie's prints for her. This allows Natalie more time to focus on painting, while we handle the marketing and production side of the print business for her.

In addition, it provides Natalie's fans and collectors with a new high quality product at print prices for those who can't afford Natalie's originals

Cosy Home above is a wonderful example of Natalie's work and the first of the four new prints we added to the collection this week.

Natalie's wombats are so popular, in fact we have one collector with a standing order for a print of any new wombat by Natalie. I know there are also a bunch of wombat fans reading this now.

The latest wombat addition is titled G'day and features a common wombat with a blue-tongue lizard.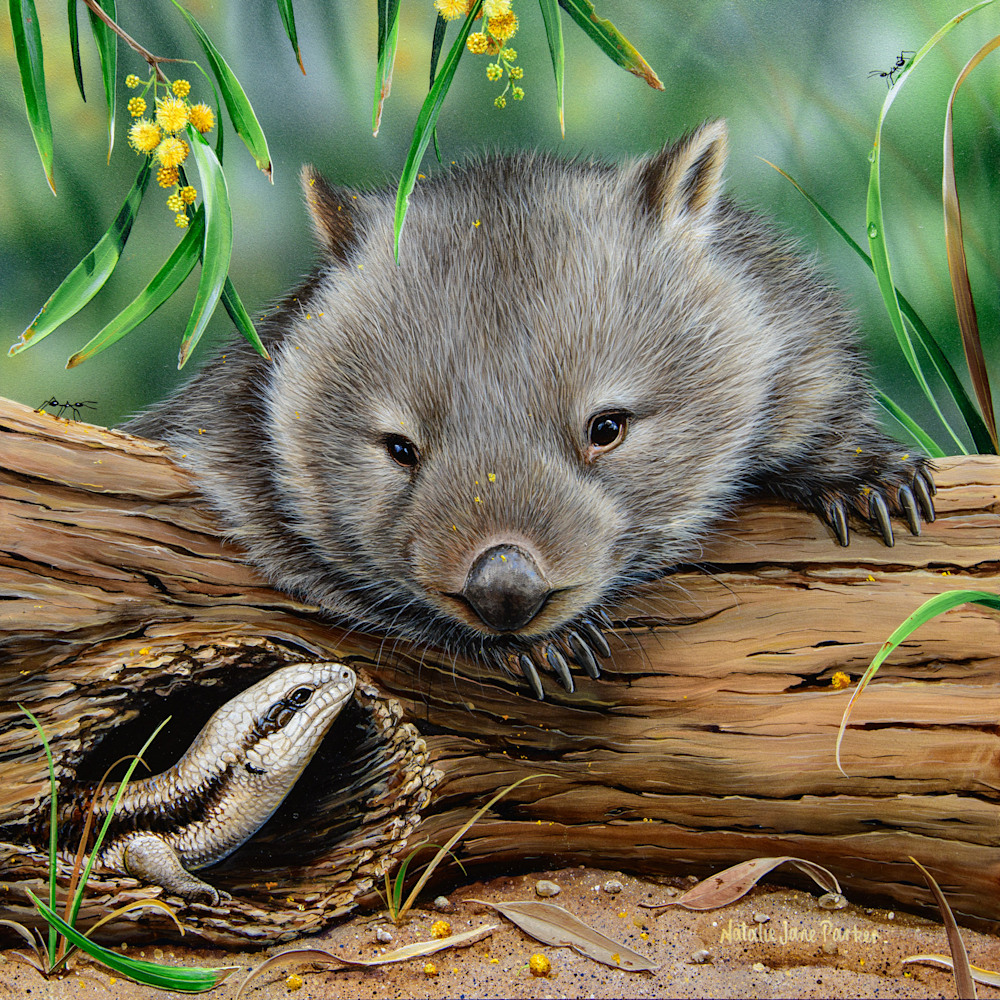 Finally, in the new editions stakes we have two new bird prints in a series that has been growing for the last 9 months. They feature two of Australia's most colourful parrots, first up the larrikins of the bird world Rainbow Lorikeets called Colourful Chatter.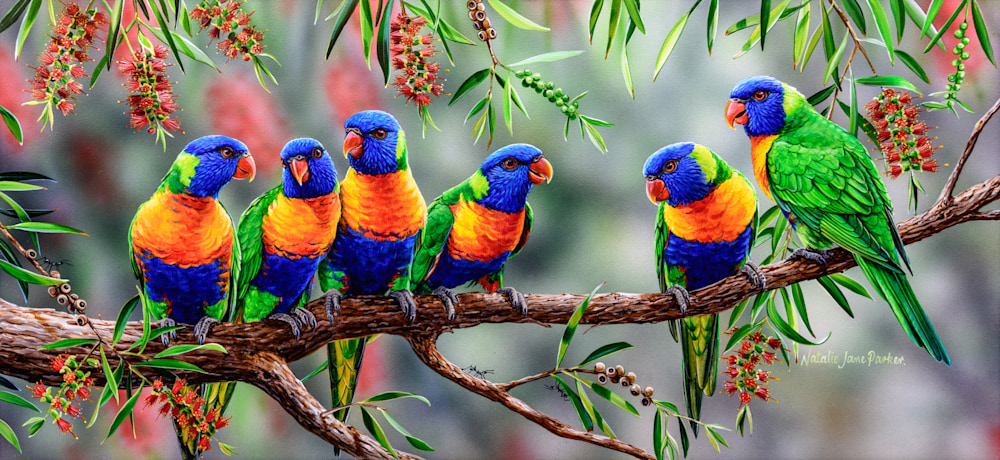 Finally, swift and beautiful Eastern Rosellas - Banksia Friends.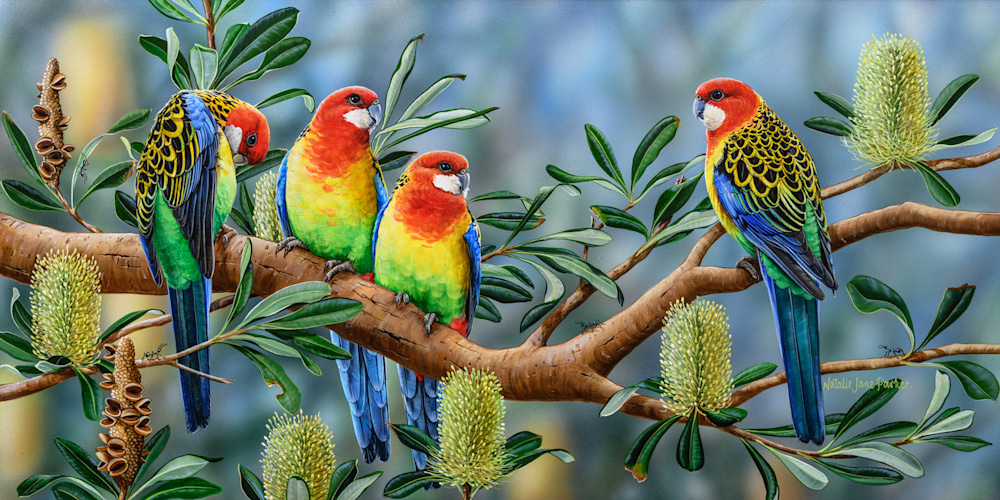 I hope you have enjoyed this interlude from my photography. This may be my last post for April as we head away next week to Fraser Island. I hope you have a wonderful Easter and if you want to check out our entire collection of Natalie's work head here.



John