Memories of Prague
For the last couple of days it has been cold and wet here in the Hunter Valley. I certainly can't complain as we really need the rain. Our farmers are doing it really tough with huge tracts of Australia still in drought.

Weirdly the cold and rain is giving me flashbacks of Prague. I visited Prague in late May and early June 2013. It was en-route to an equestrian event in Strzegom Poland. I had a few days in Prague at both ends of my visit to Poland.

I fell in love with Prague, to this day it is still my favourite city. That is despite the fact it rained for almost the entire time I was in Prague. I nearly ruined a camera and lens in the rain. I explored, as much of the city as possible. I enjoyed the old town and the lesser town (the town below the castle).

If I could get on a plane today to go anywhere in the world Prague would be at the top of the list. Funny thing is I only have two images I sell from Prague. These are both close to my heart and feature the stunningly beautiful Charles Bridge (Karlův most).

Above is "The Twilight Castle" captured from the ramparts of the Old Town Bridge Tower, just after the street lights came on. Below is "Karluv Most" captured down on the river from the lesser town at night.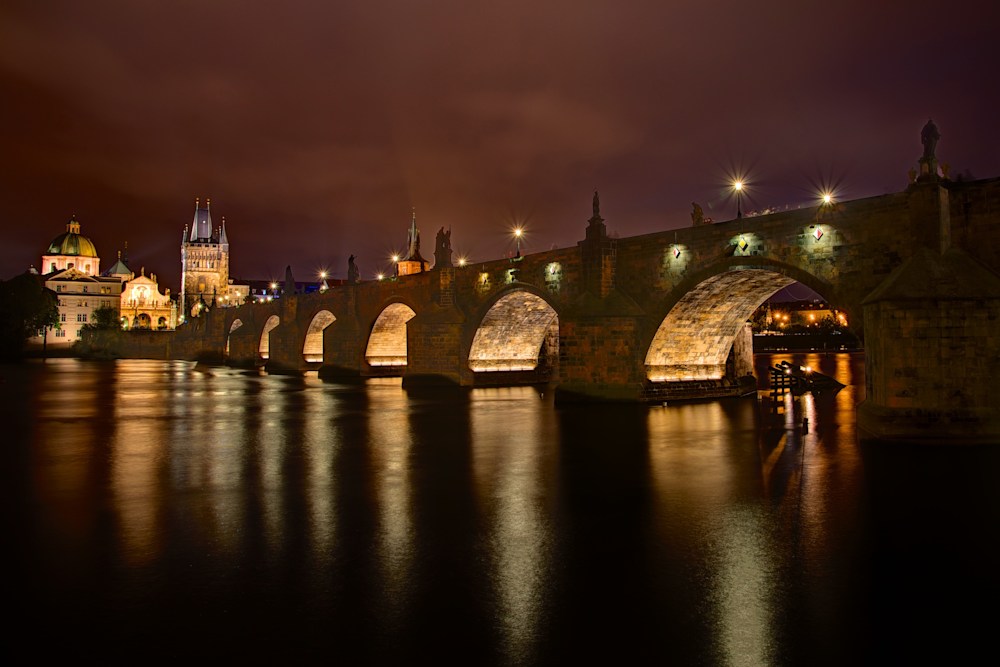 If I want to bring back vivid memories of Prague then the video clip of Inxs - Never tear us apart, is perfect as it filmed in Prague just before the Velvet Revolution. My memories of food, rain, floods and exploration.
Thank you for appreciating and supporting my art.