How I found zen with my family after a long day of driving and exploring
How I found zen with my family after a long day of driving and exploring
In October 2016 I spent a week with some of my extended family and some longtime family friends relaxing at Nambucca Heads. For Kim and I who hadn't really returned there since our honeymoon 19 years earlier it was a relaxing week.
While we do love just chilling out, we can only do it for a few days before we get itchy feet. So on this particular day we thought we would jump in the car and head out towards Dorrigo and explore Waterfall Way. Yes this is the real name of this tourist drive which includes a bunch of waterfalls.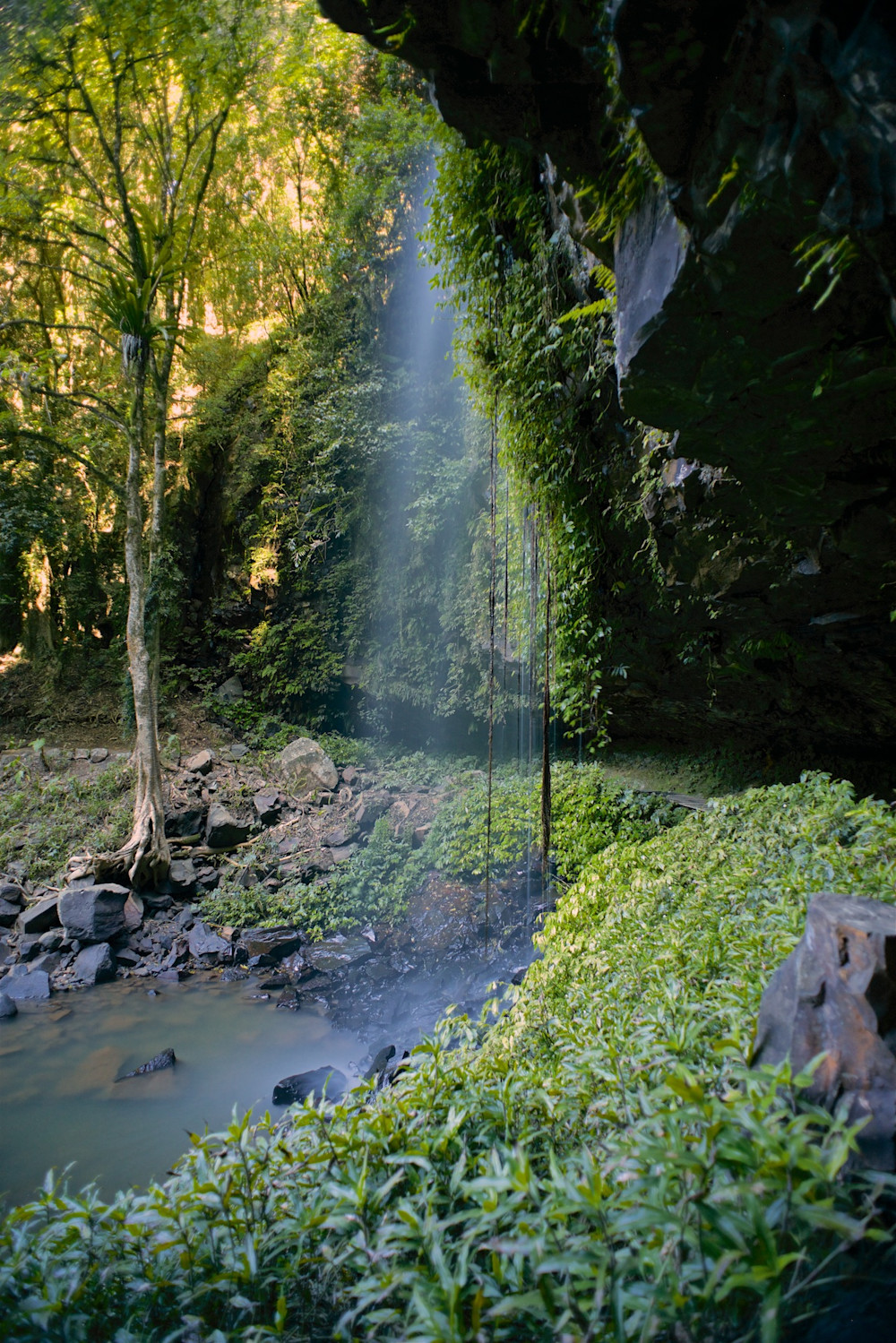 Walking under a waterfall is always special, looking back at the falls
Our boys, who were both Tweens at the time, we absolutely delighted at spending the day in the car with mum and dad and trudging to half a dozen different waterfalls.
Honestly, I was a bit disappointed, while we found some lovely falls, the sun was bright and they were all fully exposed to the harsh middle day light. Not great for photos. So while I got some stuff it just wasn't my cup of tea.
After lunch and lots of walking already we headed to the Dorrigo Rainforest Centre, not knowing what to fully expect. We were all a little tired and irritable. But we agreed to do one last walk down to the Crystal Shower Falls. The Wonga Walk is a 6.6km loop that takes in some beautiful rainforest plus the waterfalls, but we all agreed just to do the 3.5km loop to the Crystal Shower Falls.
We weren't sure what to expect and I just hoped they lived up to the name. Plenty of waterfalls don't. The great thing is the walk to the falls is almost all downhill so it was an easy walk down.
Sadly, you still have to walk back up to the car. Hmmm, we forgot that bit. BUT, they were just stunning. Such beautiful falls and in easy reach of the carpark, in fact if they had have been our first walk of the day it is an easy walk.
But it didn't matter to me they were breathtaking. I had lugged my camera bag and tripod down so made good work of getting some shots. In the end I found zen at the bottom of the hill and at the end of a long day.
So this shot became Zen Falls.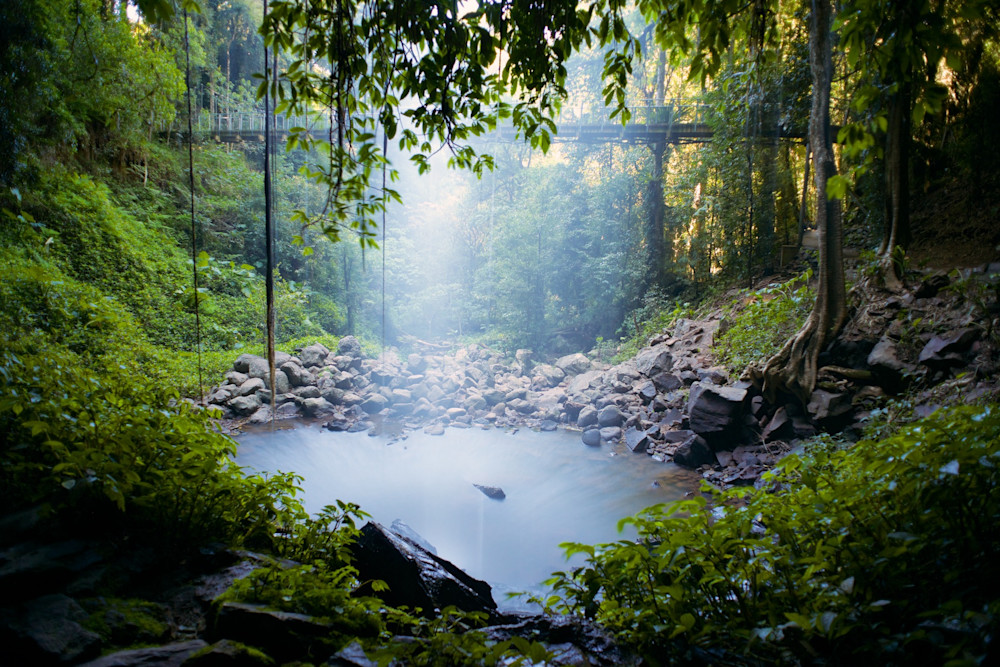 You can invest in your very own Zen Falls today here.
Have a wonderful week
John
Inspire | Live | Travel
PS You can check out the rest of the Waterfalls Collection here.