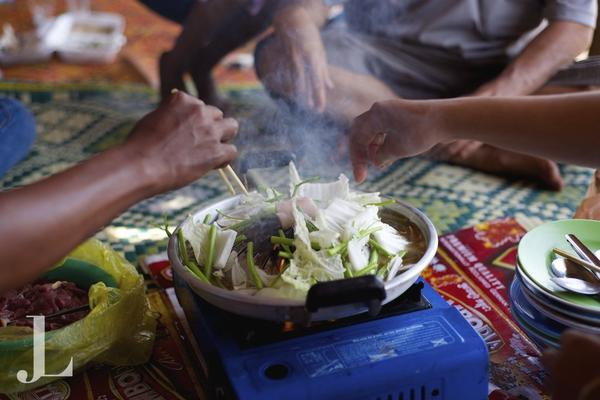 Khmer soup, a bit like a steamboat.
While the first reason to visit Siem Reap in Cambodia is to visit the temples, this is by no means the only reason to visit Siem Reap. There are other key attractions that make four or five days in this region worthwhile. As I mentioned in the last post you need to take the time to get a foot massage especially when you only pay $3 for 30 mins, a Khmer massage is also a must.
The Cambodian cuisine is quite nice, while it contains lots of spices is it by no means as spicy as its neighbour Thailand. For those like me, who like their food spicier, then on almost every restaurant table you will find a bottle of chilli sauce.